Designed for Performance
Many of the world's leading producers from glass and security laminations to flexible PCBs trust Teknek to help them achieve defect-free production in their high-value processes.
With over 35 years experience of in leading the yield improvement market, we continue to set benchmarks for reliable performance in the most critical of applications and provide the best value.
Not only do Teknek products clean better; both static-safe and silicone-free cleaning are also available with the Tek-HR 2.0 range.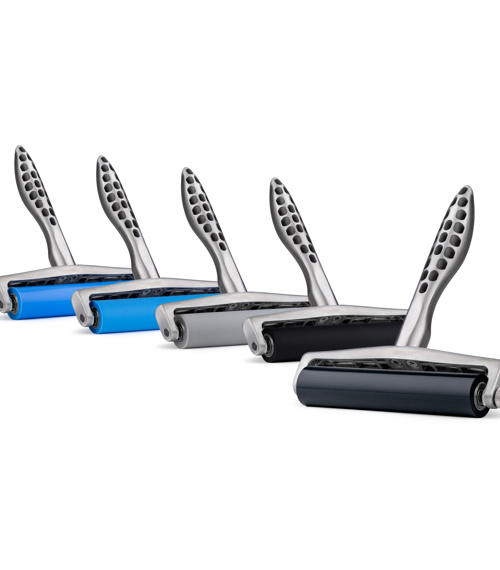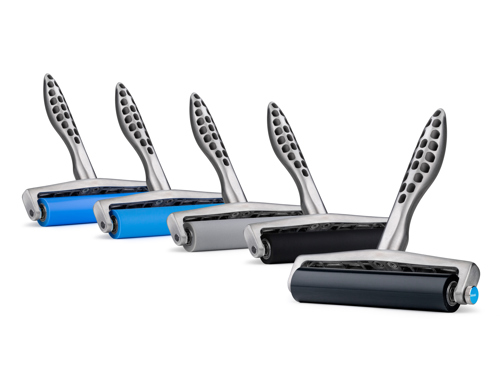 Designed for People (Human Centric – Ergonomics)
Hand-cleaning rollers are widely used in many industries. Few, if any, have considered operator productivity, comfort, and safety.
Tek-HR 2.0 is different. It looks and feels different. The handle is fluid and tactile. Its design makes use of extensive research on how the human hand grips. The unique shape of the handle and intelligent weight distribution helps to reduce operator fatigue and the risk of strain injury.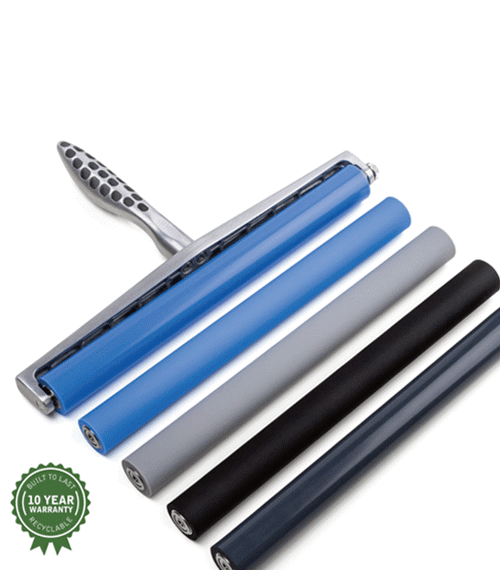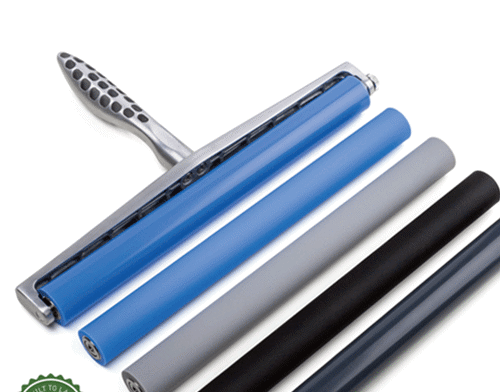 Designed for the Planet (Eco
Aluminium is the primary material for the Tek-HR handle as it provides the mechanical properties needed whilst being lightweight, and most importantly, infinitely recycled. 
Engineered to perform and built to last the handle of the Tek-HR 2.0 is backed by a ten-year warranty. With significantly lower lifetime costs than conventional hand rollers, the Tek-HR 2.0 also helps eliminate single and low-use plastics from high-value production processes and is the world's most sustainable choice in hand cleaning.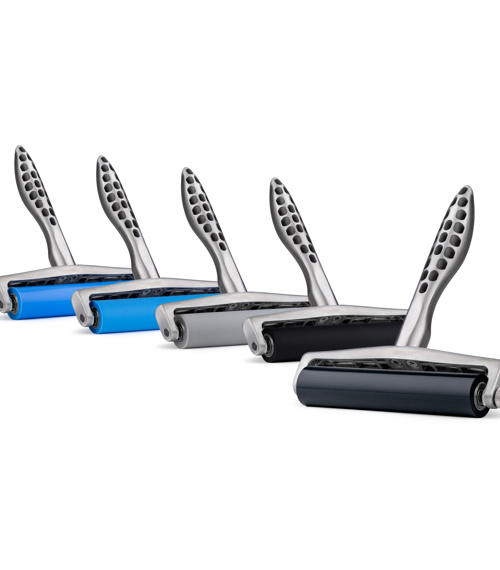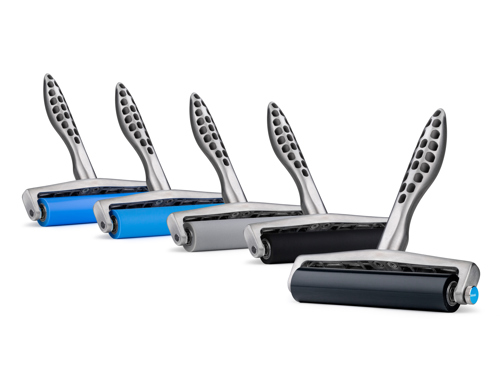 The DCR Paper Pad and Filmic Pad
Low Static Cleaning
Get the perfect clean with Teknek's low static cleaning pad and contact roller. Our paper pads, conductive adhesive, and conductive handles work together to ensure no charge is generated. Plus, our low tack surface ensures your process can accommodate thin materials without re-attraction of contamination.
Silicone Free Cleaning
Teknek cleaning pad and contact cleaner rollers are silicone free and independently verified. Our easy lift dry edge system ensures simple removal with clean room gloves on, low static generated, and a low tack surface perfect for processing thin materials. 
DCR paper pad for hand rollers
Teknek DCR Pad for hand rollers, 331 mm, 50 sheets per pad (Pack of 5 pads).
Teknek adhesive pads (Paper base) for cleaning Teknek DCR hand rollers. This product consists of an acrylic pressure sensitive adhesive coated on a paper base, then laminated with a silicone coated release liner. After rolling, simply roll the hand roller over the specially made adhesive pad to refresh the roller for the next application.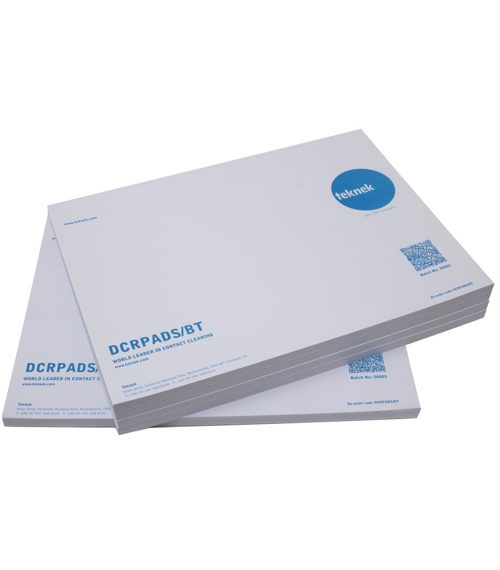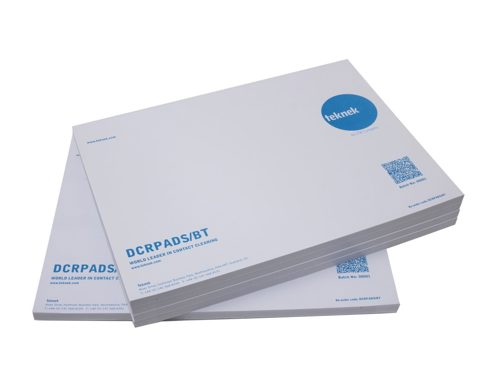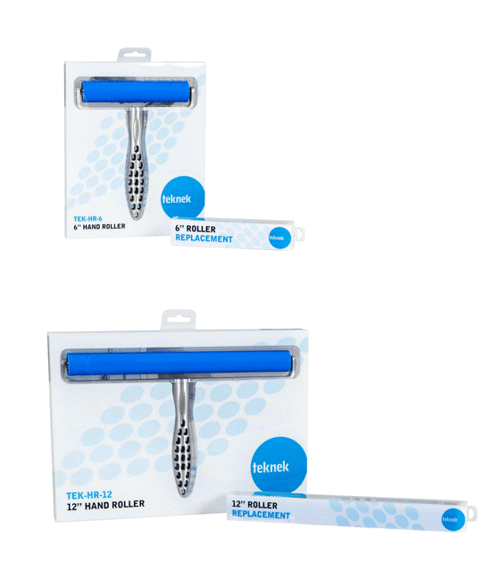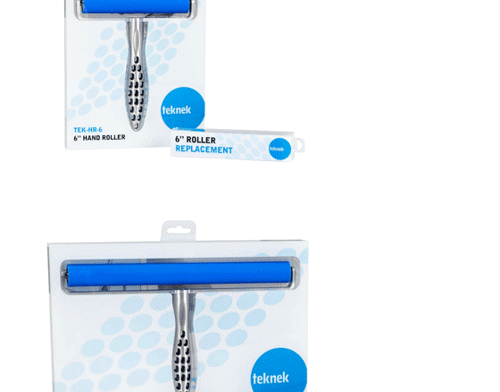 10 Years Warranty - A lifetime hand roller
Tek-HR 2.0 offers better value for money with easy to replace cleaning pads and contact cleaning rollers from 6" (150mm) up to 12" (300mm). Get maximum performance out of your equipment with the latest innovation in contact cleaning technology.
Tek-HR 2.0 hand cleaning roller is static dissipative and compliant with ANSI/ESD s20.20, silicone free, manufactured to ISO 6123 Class A standards and has antibacterial properties (ISO 22196) – all from the trusted brand Teknek.
Downloads
Product Brochure
The world's best and most sustainable hand cleaning tool. Designed for Performance, People and the Planet.
Download