CM81 Cleaning Machine
The CM81 has been further developed to address the increasing demands of many industries for a sheet cleaner that can process and clean very thin materials. Innovation in Teknek elastomer and adhesive technology are key to the CM81 offering a low static environment and world class cleaning. The latest static dissipative and surface modified elastomer, NTcleen, available in the CM81, is just one of the key elements in the advancement of thin film processing. Controlling the static at point of cleaning is achieved through this unique material, resulting in Teknek cleaning and reliable thin film processing.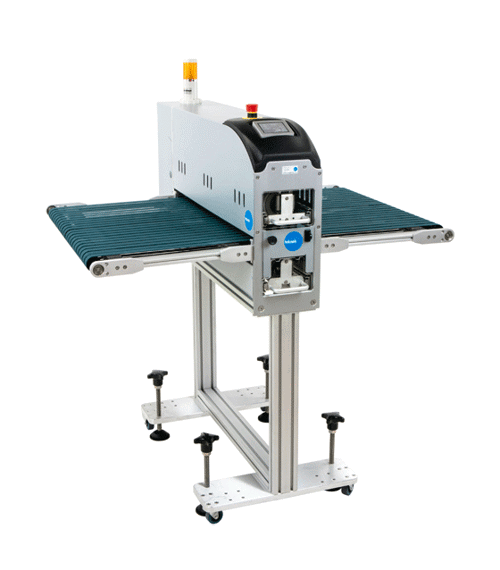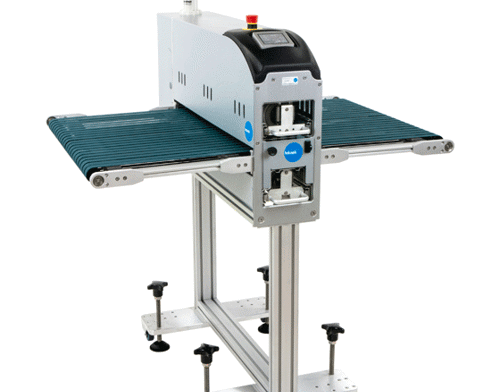 The CM81 Low Static SMT Board & Sheet Cleaning Machine | Teknek
Discover the innovative sheet cleaning machine from Teknek – the CM81. This versatile thin sheet cleaner is perfect for PCB, Graphics, LCD and Touchpanel production. With state-of-the-art lightweight elastomer rollers that contact both sides of the material with minimal pressure, you can be sure no damage will come to your sensitive surface
Roller Carriage
The CM81 was specifically designed to fully integrate into today's manufacturing processes. Uptime of all equipment within a process is key and the CM81 addresses this with a unique quick removal roller carriage. Note: If Roller Top Lift & Top Drive are fitted there is a change to the standard roller carriage which removes the quick removal feature.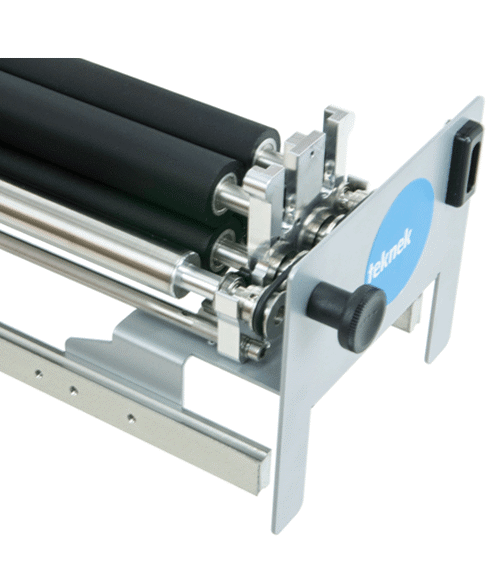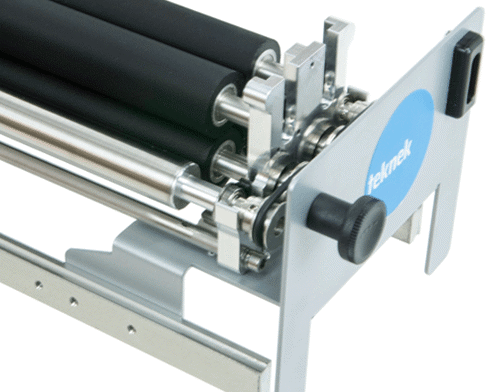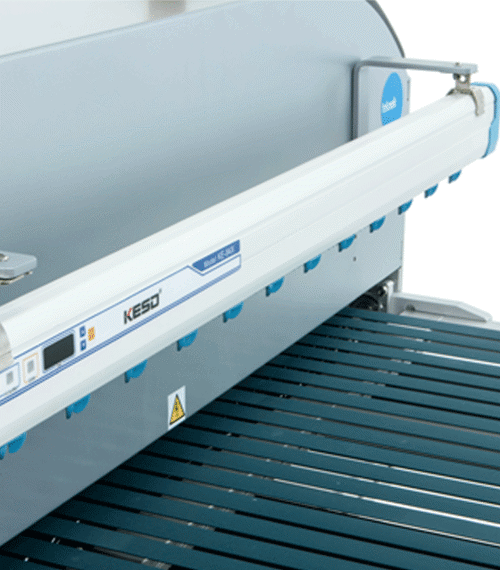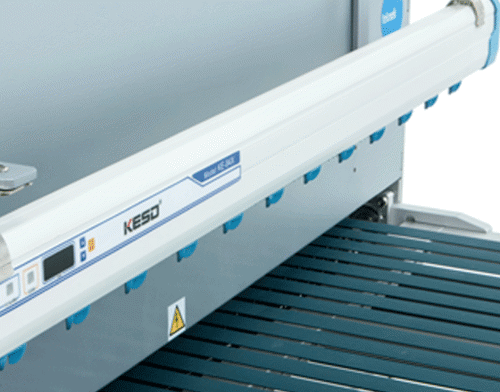 Static Control
The Low Static technology inside the CM81 ensure no additional charge is generated on the material cleaned. Two MEB Static bars are fitted as standard to the CM81, with the option of external Air Assist DC bars, both systems reduce the chance of re-attracting contamination.
Low Static Cleaning
Teknek raise the bar in contact cleaning with the introduction of a ground breaking "Low Static Cleaning System ". The patented dissipative NTcleen elastomer and GAR adhesive combine to provide Teknek Cleaning performance with low static levels.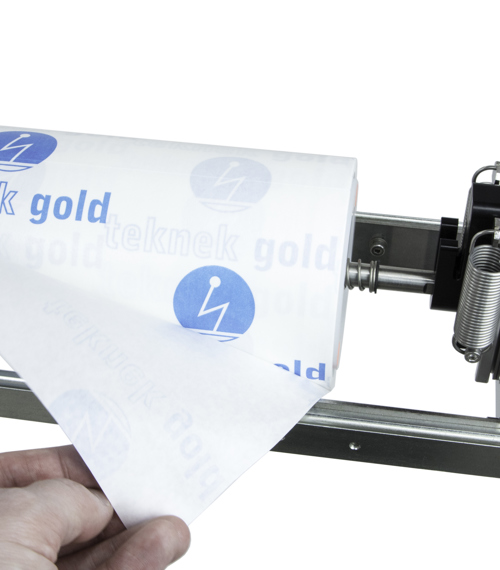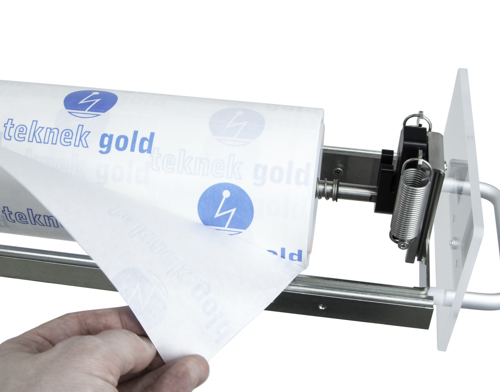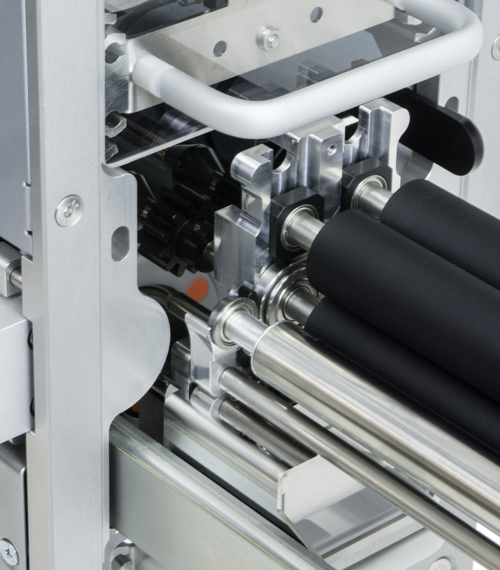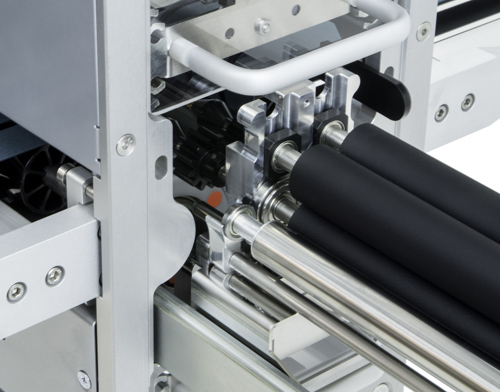 Material Control
The challenge of processing thin materials is addressed in the CM81 with a compact driven stainless-steel support roller. These support rollers present the material to the cleaning roller nip ensuring a smooth transition through the cleaner.
Application in various sectors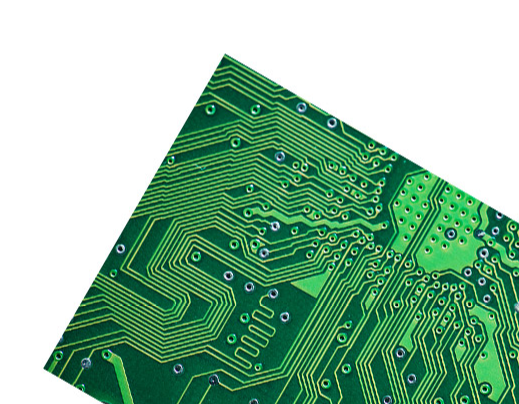 PCB - Printed Circuit Boards Market
Flat Panel Display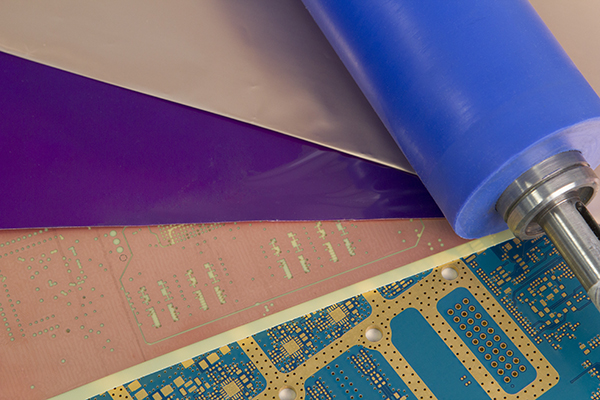 Flat Panel Display