Tek-HR 2.0 | Press Release – Glasgow, UK - 8th of May 2023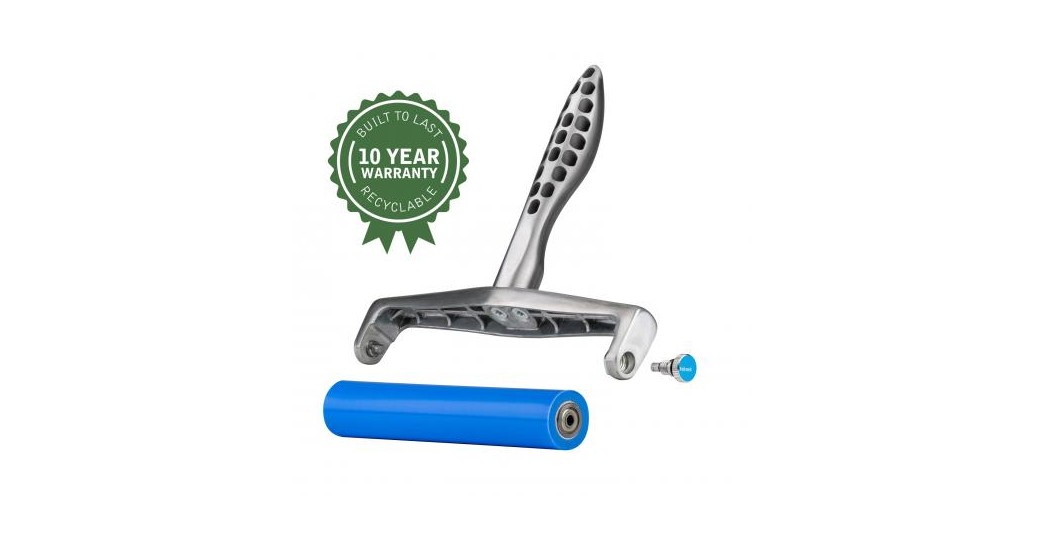 Tek-HR 2.0
When you design a great product that's built to last and be sustainable, there is only one way to demonstrate how confident you are giving customers a 10-year warranty and that is exactly what Glasgow-based Teknek has done.
Tek-HR 2.0 is very different from any other hand roller system. Its striking looks result from a detailed analysis of hand taxonomy and the desire to reduce material usage. Beautiful and lightweight, it is perfectly balanced meaning reduced operator fatigue.
World-renowned for the best contamination removal, Tek-HR 2.0 is available with a wide range of Teknek's unique elastomer rollers, including the all-new GNTcleen which is fully static dissipative. For all applications, even cleanrooms, the most effective hand-cleaning system is ready to deliver.
Teknek embraced the OECD sustainable manufacturing framework in 2021. Tek-HR is one of the early products that has been born out of a commitment to make great products that are kinder to the planet. Becoming sustainable requires a wide-ranging assessment, with product lifetime being a key factor.
Making products that last longer is a key part of sustainability, but often not popular with many suppliers adopting a 'low price- throw away' approach.
The main parts are aluminium, one of the most abundant materials available, which can be recycled many times. Not content with a simple 'tick-box' approach even the packaging has been developed with sustainability in mind.
Tek-HR 2.0 is a product for today and tomorrow.