Come and meet the Tek-NW3 at Label Expo 23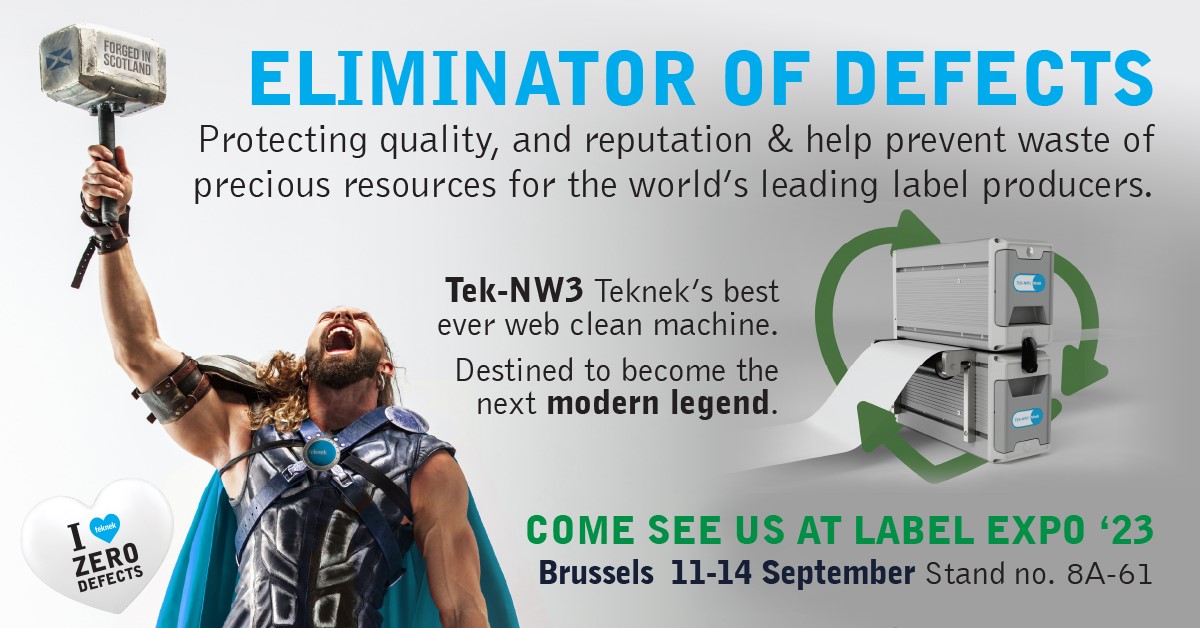 Come and meet the Tek-NW3 at Label Expo 23
Come and meet us at Label Expo taking place in Brussels from the 11th to the 14th of September next week where we will launch our new, and we believe best ever,  web cleaning machine, the  "Tek-NW3".
A new, high-performance web cleaner with sustainability principles at its core, this innovative product is the first "sustainability-led" product Teknek is bringing to market since adopting the OECDs sustainable manufacturing framework in 2019. 
Designed and manufactured based on DFMAS criteria (design for manufacturing, assembly, and sustainability) it is an exemplar of Teknek 2.0 strategy – delivering big on "innovation", "customer experience" and "sustainability".
Building on the impressive success story of its predecessors, the Tek-NW3 promises to become the next "modern legend" in web cleaning.  
We look forward to the start of the latest chapter in our "Tack Rags to Riches Story" – To find out more click to download our latest Teknek Academy publication. 
We look forward to welcoming you at the show and challenge you to a game of "Whack-a-Molecule" in celebration of Teknek's legendary cleaning performance.
See you there!